All Your Friends Like This: How Social Networks Took Over News provides a great demonstration of how the short staffing and search for impressions over substance has crippled modern journalism. Unfortunately, this book is an example rather than an explanation.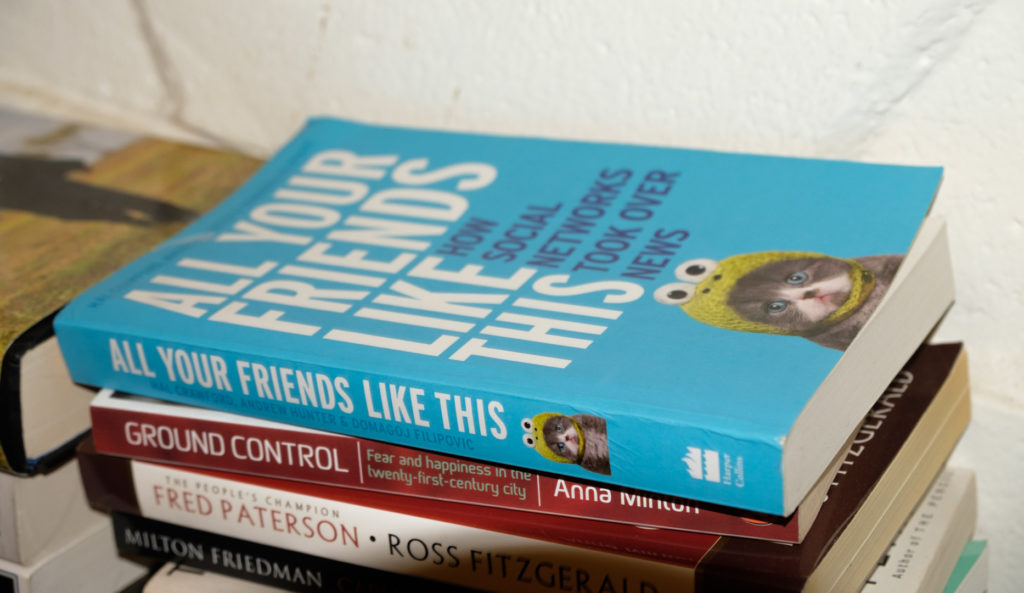 All Your Friends was born out of the Share Wars project (whose website is now defunct), an initiative by a couple of ninemsn journalists to better understand what news content is popular on social networks. In the heady days before Russiagate, these folks thought that tailoring content for social media sharing might encourage journalists to target issues which were important to readers rather than celebrity fluff.
As newsrooms have shrunk and the desperation of media outlets for the trickles of ad revenue has become more acute, they have indeed moved away from celebrity fluff. But their destination has not been serious news, but the quizzes and listicles of Buzzfeed and their ilk. As media outlets seek to maximise clicks, journalists have fallen away from investigation, instead aiming to produce as much #content as possible from snippets off wire services. This book suffers from the same maliase, utterly failing to examine any of the wider context around social media and news, building a ricketty scaffolding from the Share Wars data and filling out the rest with barely related anecdotes.
This is very much a perspective from inside the newsroom, with a myopic focus on what might be more sharable and no regard for anything beyond that. Upon finding that 63% of news shared on social media is to reinforce a sharer's group identity by proclaiming support or opposition for a thing, one might expect journalists to consider the impacts of this on society. If content is being produced to encourage this sharing by putting forth a more partisan view, one might expect these authors to consider what impacts that might have. But instead, All Your Friends commits the arch-sin of not caring about the world it reports on.
For those in the newroom bubble, advertisers or brand promoters this book may contain some insights into what types of content are most sharable. But not only does it fail to engage with the impacts of this at any level, it also fails to engage with the question posed in its own subtitle – how did social networks take over news?
Without considering the society outside their newsrooms, the authors cannot begin to answer their own question. So they don't. It wouldn't have been sharable anyway – too complicated and messy.
All Your Friends Like This: How Social Networks Took Over News by Hal Crawford, Andrew Hunter & Domagoj Filipovic was published by HarperCollins in 2015. My copy was purchased 2nd hand from a Lifeline Bookfair.